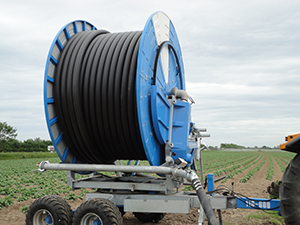 IRRIGATORS
Briggs High performance hosereels are based on the tried as tested Ocmis range, imported and adapted where neccessary. Proven around the world, the extensive range of hosereels are available in sizes and formats to suit every farm from the Compact R1/1 to the high output VRS. Lengths from 160M to 700M.
For more information visit www.briggsirrigation.co.uk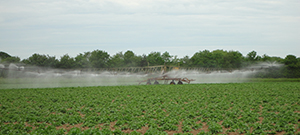 BOOMS
Briggs Booms are manufactured in the UK and can give line spacings up to 90M.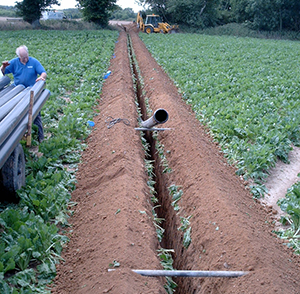 UNDERGROUND MAINS
We specialise in the installation of Irrigation mains. We take pride in our work even taking time to seperate the top soil from the sub soil. The base of the trench is inspected for sharp objects before laying pipes.
We can lay pipes behind excavators or where soil types allow using our trencher which causes minimal crop damage.
Over the years we have laid thousands of metres with over 45,000 metres laid last year.
All our hydrants are made with 5mm steel and are hot dip galvanised.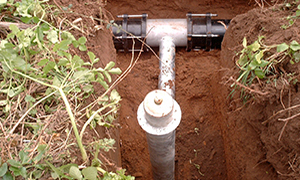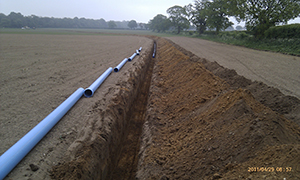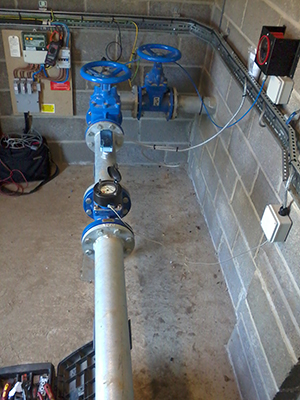 PUMPS ELECTRICAL AND DIESEL
Briggs pumpsets are based on a selection of modern, high performance JCB engines coupled to proven Caprari pumps. The engines range from 84HP to 125HP.
All pump sets are highly specified and can either be non-accoustic pump or the secure 70dB accoustic pump.
We also build pump sheds and install electric pumps. We use the Tufts and Whitton invertor control panel which give accurate control of flows and pressure.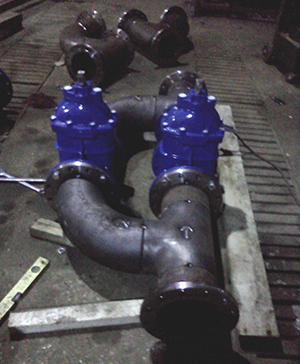 FITTINGS
We stock a full range of Wright Rain and Bauer fittings and can fabricate fittings when neccessary. 2" to 6" Low pressure and High pressure and 2" to 6" Suction Pipe Plus and Clamps are kept in stock.
Our workshop at Catfield has all the facilities to fabricate all of our hydrants and pipework.